Network of Specialists
Through Northwestern Mutual, I have access to a Network of Specialists. We help each other, share ideas and common values, and leverage each other's talents to help you achieve your personal dream of financial security.
Wealth Management Advisor
After a year of working in retail sales, Timothy E. Radden CLU®, ChFC®, AEP was distraught. He felt like he wasn't accomplishing anything with his life. His father told him to take a vacation and come home.
When he went home, his father had a stack of notepads, and told him to write down all the things Tim would want in his ideal career. Some of the things he wrote down were the ability to leave something behind, to donate his time and money to people who are less fortunate, and to be respected in his chosen discipline.
Based on his answers, his father helped him decide that a career as a financial advisor would meet his goals. After a year and a half with a small insurance company, he knew he'd found the career he wanted to be in. Now he needed to find the company that would also match his values.
Timothy interviewed with other insurance companies and received offers from nine companies.
To decide which one to choose, his father advised him to ask all nine companies not what they were going to do for him, but what they were going to do for his clients.
His father said, 'I don't know anything about your profession, but I do know if you take care of your clients, they will take care of you,'" he explained.
That's when Timothy Radden decided to join The Northwestern Mutual Financial Network – Arizona in Phoenix where he has had a very successful career for over 30 years.
Radden continues to deliver a high level of client satisfaction by looking for opportunities to help others and self improvement through education.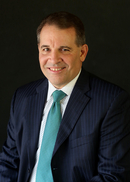 Life Insurance Specialist
Our Life Insurance Specialist guides individuals and businesses in the effective uses of life insurance to help manage risk and achieve a variety of financial security objectives.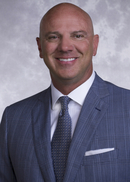 Annuity Specialist
Our Annuity Specialist provides expertise in helping clients create an approach for financial security in retirement utilizing both wealth accumulation and retirement income strategies.
Wealth Management Advisor
After 10 years in the banking industry, I answered an ad for Northwestern Mutual on the internet.  Little did I know that it would lead to the greatest career choice I could ever make.